Installing Sparki Cloud
Sparki Cloud is still in Beta (in progress)! It may change quickly and without warning, and is not guaranteed to work – we will support all that attempt, but issues may occur.
SparkiCloud is only meant for ChromeOS Chromebooks. It will not currently work with Windows or Apple Mac computers, which use SparkiDuino.
Install The Chrome App
Press "Add Sparki Cloud Plugin to Chrome" to install the Chrome App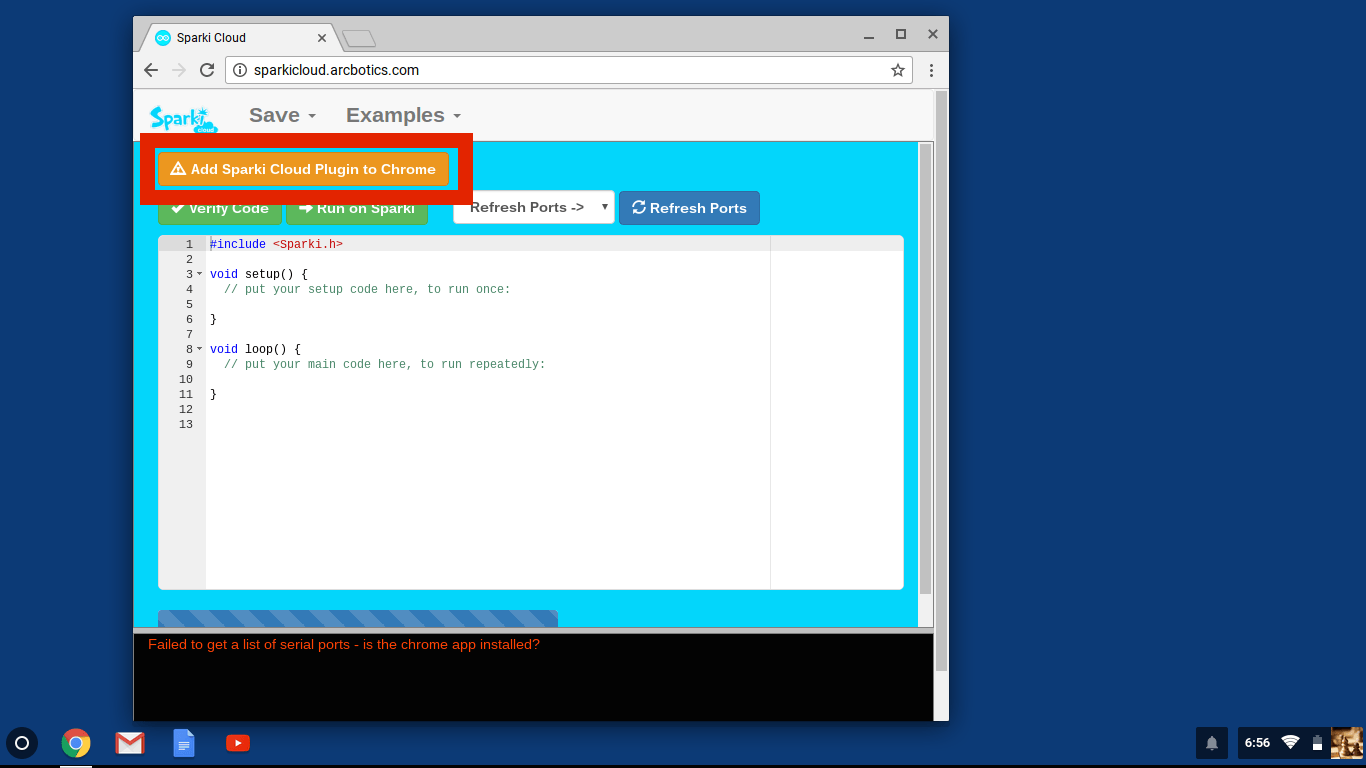 Click "Add App" to install the Chrome App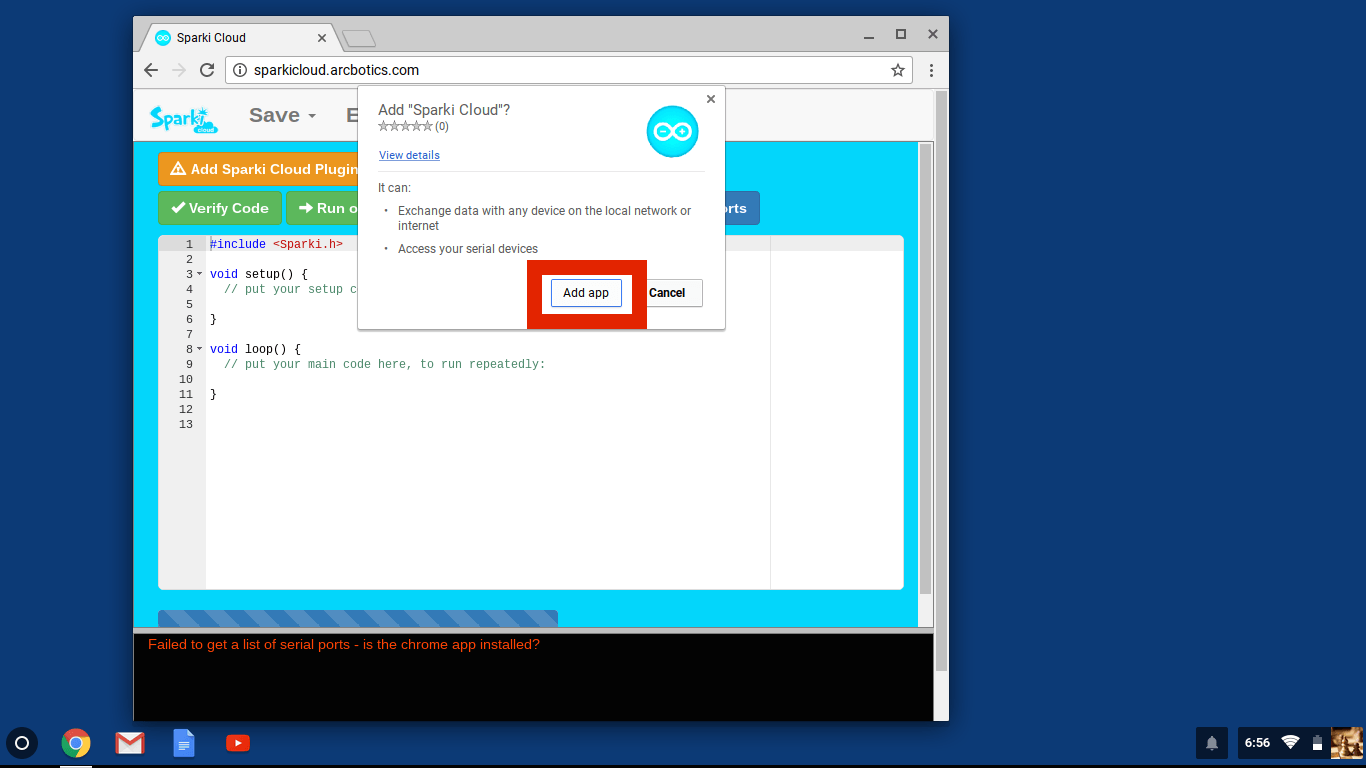 Chrome should let you know the App is installed.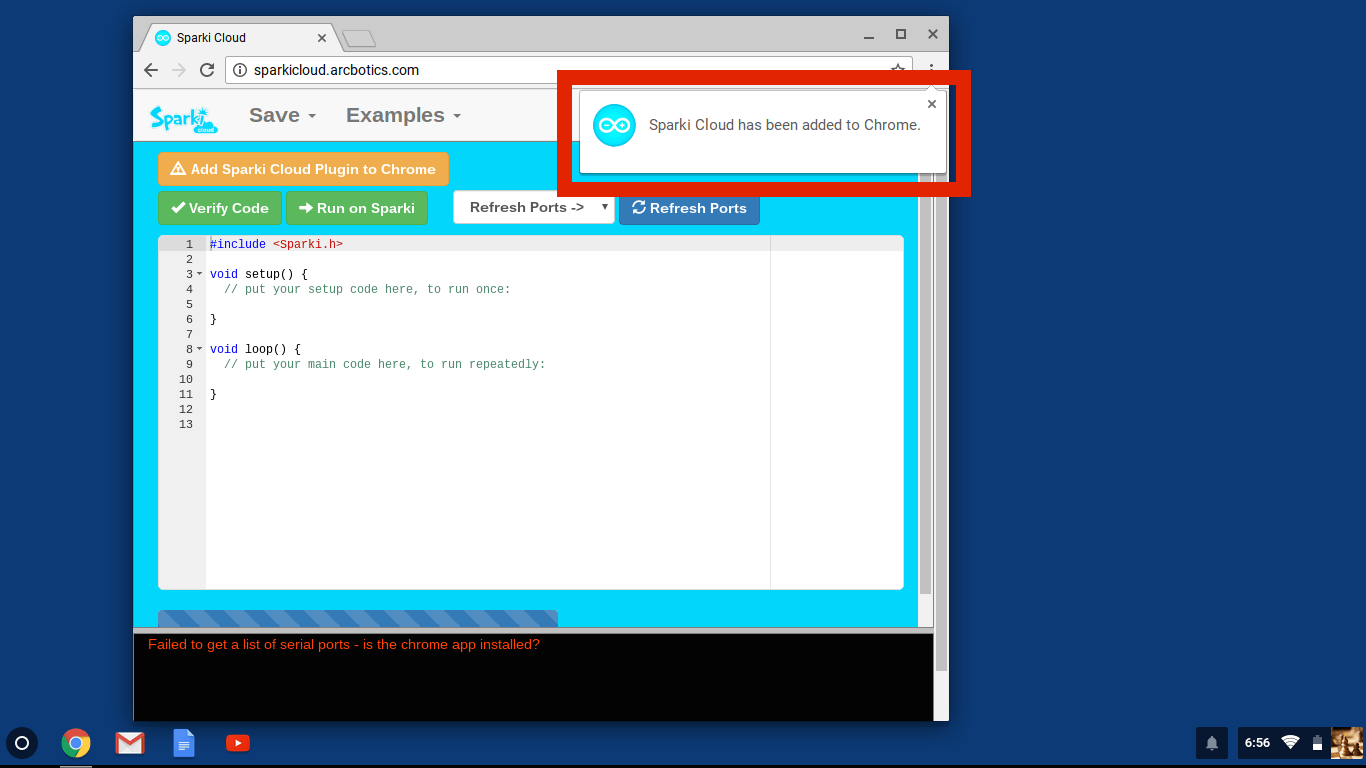 Launch the App
With the App now installed, launch it to get it connected to Sparki.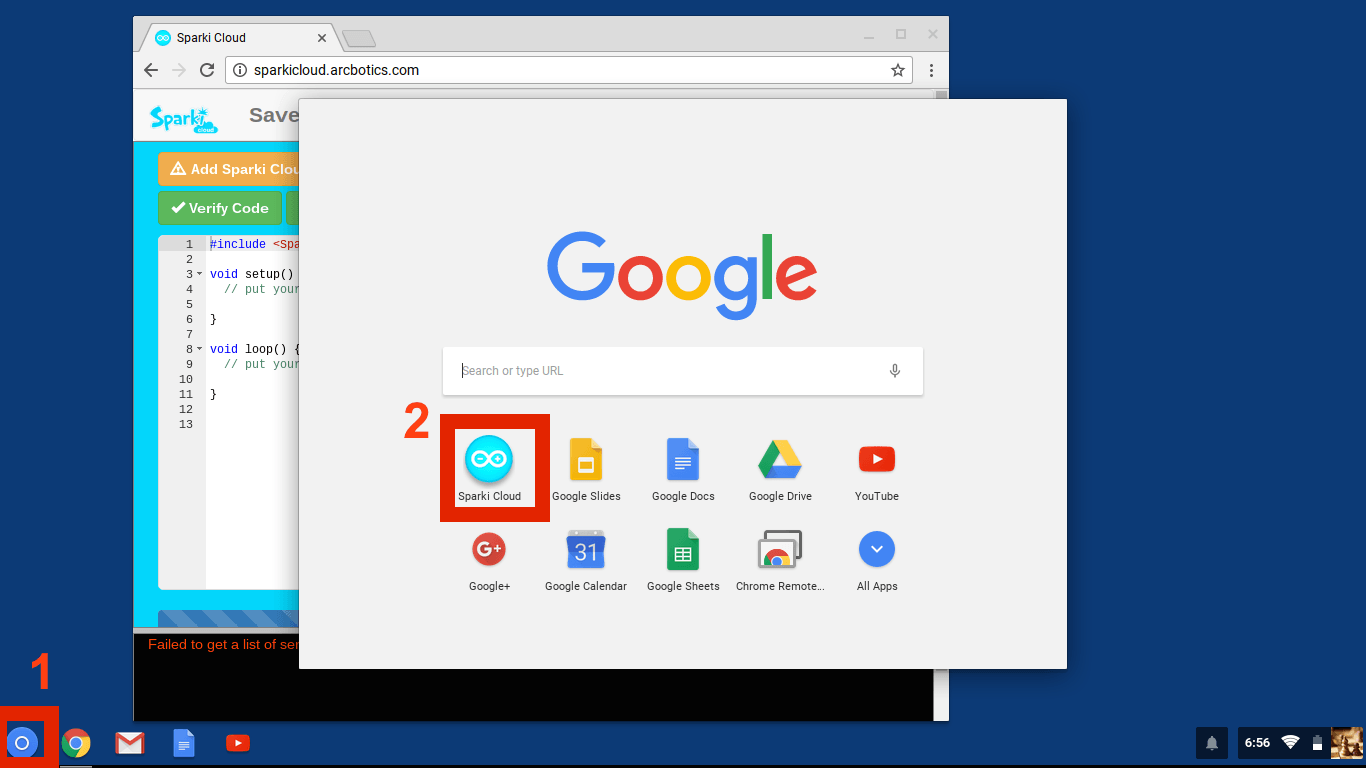 Refresh the Page
With the App launched, refresh the page. Sparki Cloud should tell you now that it sees the App, and is ready to go!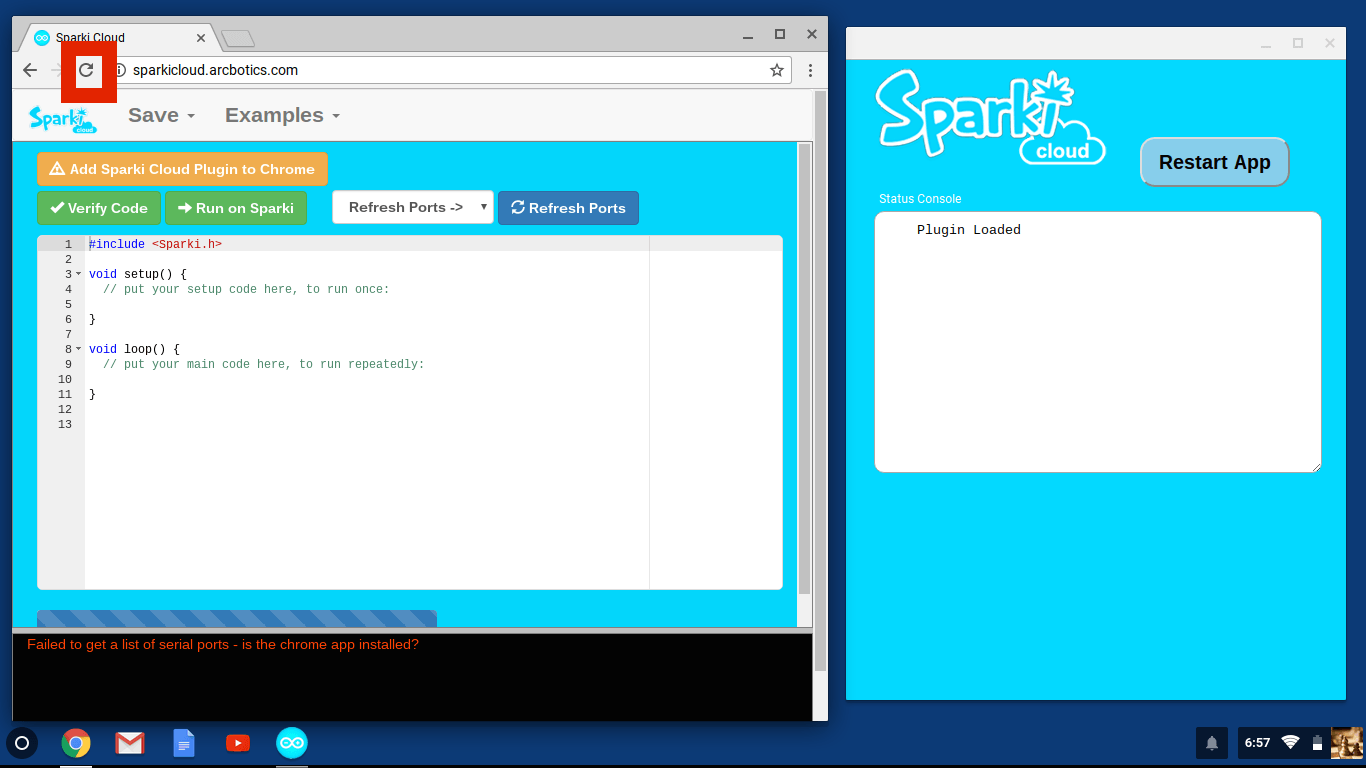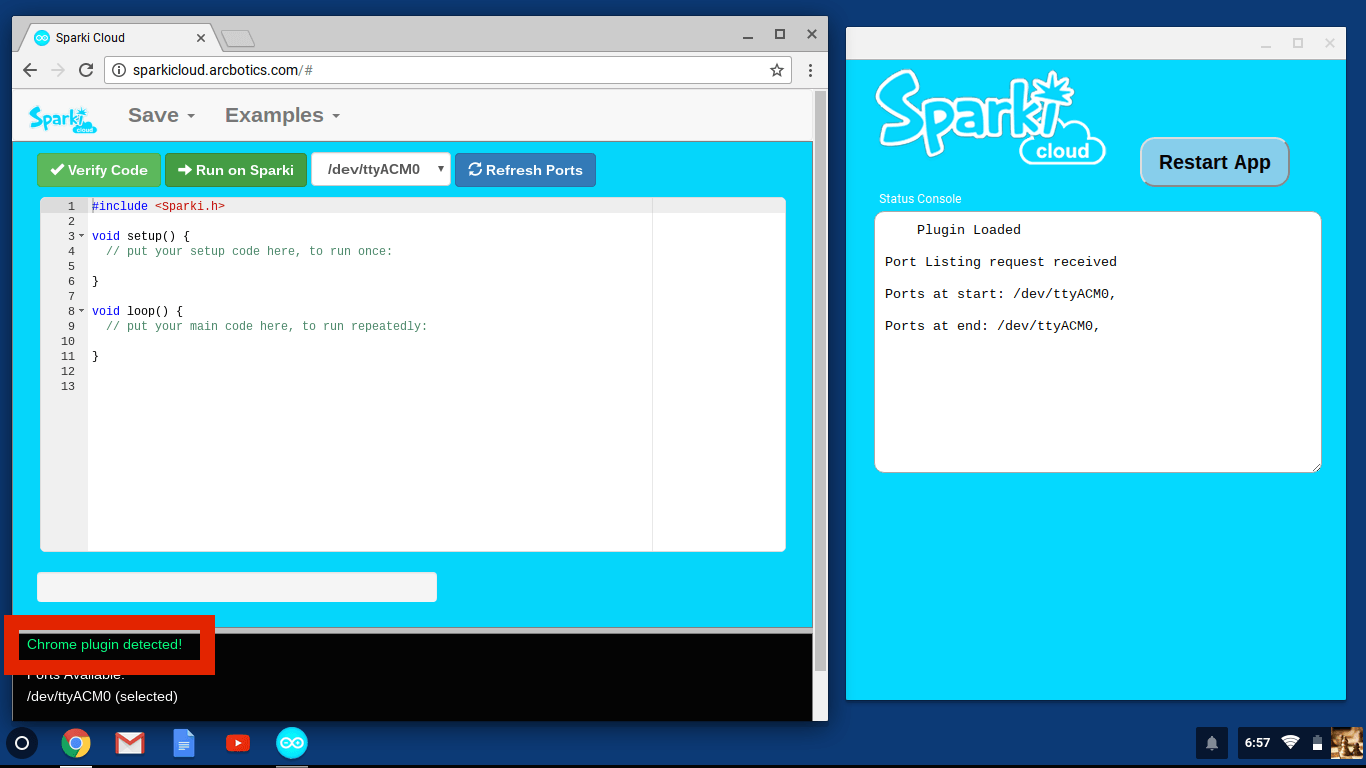 Success!
Sparki Cloud is working! You can use Sparki Cloud as you would SparkiDuino.
Any code and examples that work for SparkiDuino will work in Sparki Cloud.
Sparki Cloud is developed by ArcBotics, so we would love to hear any feedback you might have!